Faithfully serving Centre County, Pennsylvania and surrounding areas for over six years
We are a passionate team of designers, builders, and creative, hardworking individuals. Over the past six years, we've served our neighbors from all over Pennsylvania by creating long-lasting outdoor spaces that our clients can enjoy for decades. Pavilions, decks, and retaining walls, to pergolas, outdoor kitchens, and beautiful, thoughtful landscaping, Lifetime Outdoor Arrangements would love to become your partner in creating your dream outdoor environment.
We created outdoor experiences for clients in Centre County, Pennsylvania, and surrounding areas, including Altoona, Bloomsburg, Bellefonte, Clearfield, DuBois, Mechanicsburg, Philipsburg, State College, and more.
Our philosophy and why we do what we do
When we create a beautiful outdoor arrangement, it isn't just about building a hand-crafted pergola or installing an outdoor kitchen. It's about the memories our clients will create over the decades under their outdoor pergola and the BBQs and dinners our clients will host for their friends and family.
When you choose to work with LOA, you trust us with the unique opportunity to enhance the memories you will make for decades. That trust is why we diligently pre-render our designs with 3D mockups and use drones to survey and map the area. We meticulously plan out every detail because while the monetary investment into your outdoor space is replaceable, the memories you make aren't.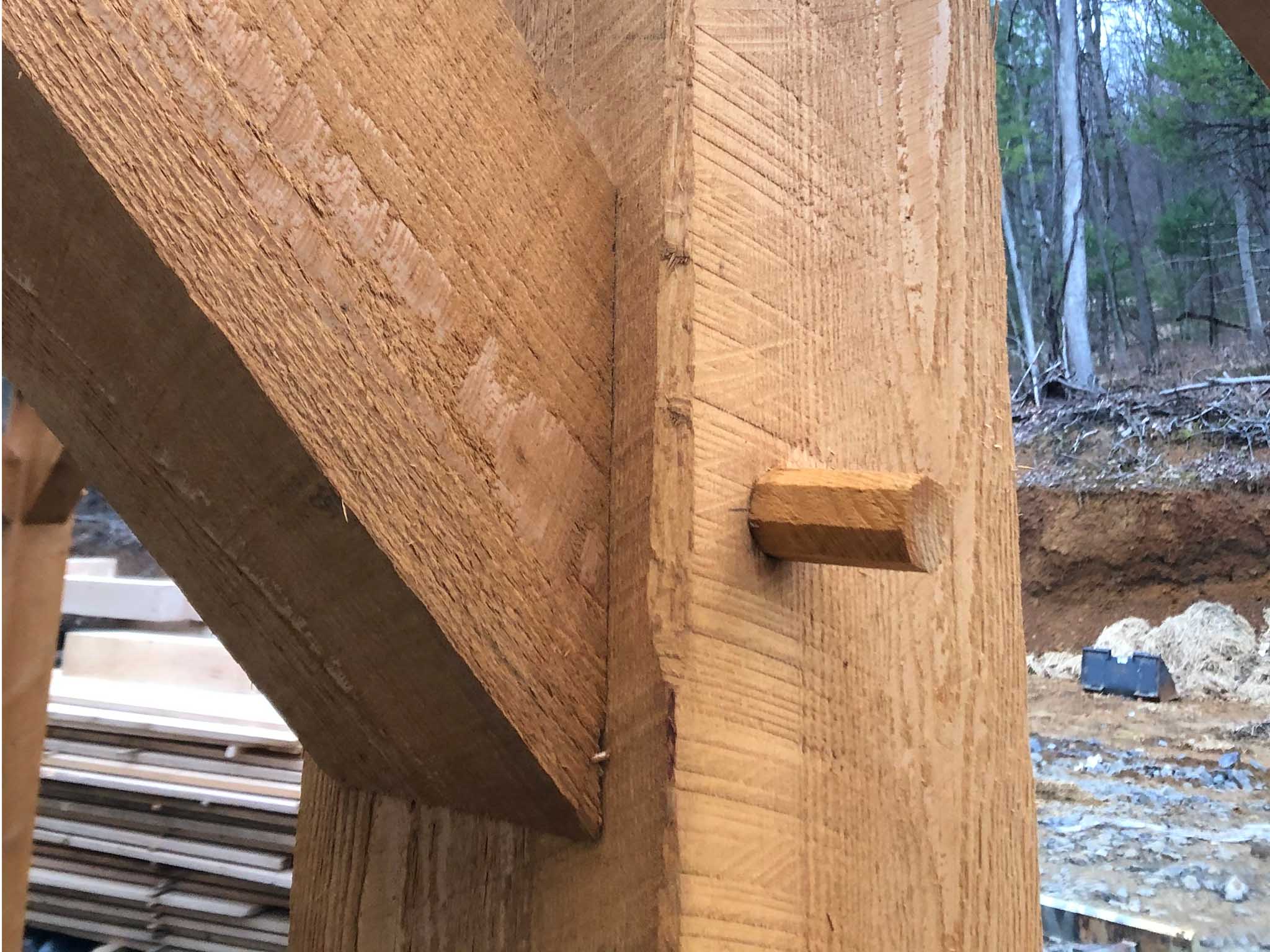 Create your personal
Oasis
with a custom pavilion
Our custom pavilions are just that, custom. Our pavilion timbers range from 6×6 posts on our smaller projects up to 10×10 posts on our bigger structures. We can also cut any size in between. We make our pavilions ourselves for two critical reasons: quality control and customizability. We customize our pavilions to the space and our client's wishes. We understand that space might be tight and are adjusted to working with challenging environments. On the flip side, we've built massive tiber frame structures that span vast areas with logistics challenges and changing requirements.
Pavilions & Pergolas
Want an amazing outdoor living space that you can enjoy in almost any weather?
Custom Made Craftsmanship
Because our pavilions and pergolas are custom designed for each space, we have far more flexibility. We only use the finest material in our timber frames, and they are sure to provide a hospitable environment for making memories for decades to come.
Low Maintenance Hardscapes
Our company was founded on hardscapes and has 10+ years of experience servicing our client's hardscape needs! Our hardscapes are fully customizable for the shape, size, and colors.
Decks & Porches
Low maintenance and no maintenance decks and porches will make your outdoor space amazing.
Custom Made Craftsmanship
We have an extensive selection of wood and pressure-treated products. Giving you the luxury of options. Click the link below to learn more about our selection of products.
Landscape/Maintenance
Maintaining your new outdoor living space and landscape need never be a hassle again.
Effortless Maintenance
We make sure your project is taken care of from start to finish! So exclusively for our clients, we offer follow-up landscaping services to ensure your stunning new addition remains exactly that… stunning.
2D & 3D Design
Our designers create a model for your visual assurance and guaranteed satisfaction!
Execution On Your Vision
Because everything we do is focused on your vision, we heavily customize every element of your project. Our design team meticulously 3D models every cut and joint. This gives you the assurance your vision is being understood and provides opportunities for your input.
Living Space Design
With over 10 years of design experience, our designers will get you the perfect space.
Custom Made Craftsmanship
Over the past 10 years, we've learned a thing or two about outdoor spaces. We love our jobs, so we work hard to ensure each project is a home run. We are thoughtful creative people with an eye for detail who'll bring your outdoor space from concept to completion.
What Your
Neighbors
Have To Say
The individuals putting our Pavillion up were excellent and very articulate in performing their job. They worked from the time they got here till they were competed even down to cleaning up. This is an excellent company to deal with. Our Pavillion is beautiful and will use it quite often. Thank you for such a wonderful job.
Dennis McDowell
2022-10-14
I found the employees hard working and conscientious. The attention to detail was very apparent. I would definitely employee LOA on any future property need. The work they did is beautiful and adds equity to our property.
Linda Sheckler
2022-10-10
We could not be happier with LOA. We had a stone patio and a set of stairs from pool to back yard built. LOA did a beautiful job! It is amazing! And you couldn't meet nicer guys than Jake and his crew. And, in my book, they hold the high score for work ethics. And I'm not an easy grader. Wow, they put in some hard days! And, they were here ready to go with machines, stone,.. whatever they needed, at 0730. We enjoyed working with Omar, Jonathan, Jake and all involved! We highly recommend them!
Couldn't be more happy with the thoughtful design and quality of workmanship of Omar's team at LOA. Our new carport looks amazing and we are confident it will stand the test of time. The men who installed the building were the hardest workers one could imagine, they essentially worked from dawn into dark without much of a break. They were incredible and truly a credit to themselves, their company and their community.
Michael Halpenny
2021-09-02
Lifetime Outdoor Arrangements accomplished what we envisioned! We are very satisfied with their quality workmanship. We were guaranteed a new, water-tight entrance into our basement and are elated to say "we have no leaks!" It was great working with them.
Best rates in Centre County!! Call today!!
Sebastian Trapani
2021-06-28
Omar and his crew from lifetime outdoor arrangements were an absolute pleasure to work with. They helped design and installed a pavilion and outdoor fireplace for our back deck. These young men are absolute craftsman they were punctual, professional, and exceeded our expectations. Looking forward to working with them again in the future. Sebastian Howell New Jersey
We could not be happier with our project with LOA! Our project included a couple phases and from start to finish was a wonderful experience. The communication throughout the project and quality of work was outstanding! Omar was easy to get in touch with and quick to respond to all of my questions and concerns. The crew was friendly, hard working and professional. We highly recommend their
services
and can't wait for our next project!
Russ Burkholder
2021-06-24
Great workmanship and great people. And they communicate well. Highly recommend!